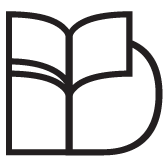 You're here because you're curious if you can trust us to treat you right. Rest assured that you are not going to be taken advantage of—we see this entire website as a service to pastors, students, and lay leaders around the world (no, we really mean that … literally, around the world). We have outlined the basics but we're always an email away if you have further questions or need assistance with anything at all.
Any of your shared information—whether browsing our website or purchasing one. ofour services—is secured, never shared or sold, and only ever used to better improve how well we serve you.
We securely protect and never, ever share your vital information
Any issues or concerns will be communicated immediately
We ask that you do not share your login for others to access our community and Logos training materials, and we promise not to share any of your important personal details with others. Now onto the finer details…
Access: Community subscriptions to the "Logos Daily Circle" are not to be shared with more than the subscriber him/herself. Subscriptions allow Circle access for one individual.
Refunds or Returns: Logos Daily Basic Plan and Pro Plan members have ten day window for requesting a refund. Refund requests are done through the community profile settings or by emailing

 

team@logosdaily.com

 

directly with the renewal date and email address associated with your membership.
Termination: Upon termination or cease of renewal, access to courses, communities, coaching discounts, training videos, and all community services are forfeited. Members may renew plans and payment to regain access to the community and services within.
We've worked incredily hard to build our courses and training videos, so we ask that you do not download and share the content or pass your login information onto others for their own access. Now onto the finer details…
Access: Access and completion of Logos Daily courses are per individual and is not to be shared. Content is not to be downloaded, duplicated, or published outside of the Logos Daily Circle or Logos Daily websites.
Refunds: Individual purchase of courses are non-refundable.
To sit down with another person who is exceptionally skilled at navigating and using Logos is a gift, and the policies that we have put into place are meant to respect and protect your time as well as our coaches. Now onto the finer details…
Booking: All booking of coaches is to be completed through the Logos Daily booking portal, and not through correspondance elsewhere (e.g., email, direct message, phone).
Access: Coaching calls are for the party or guests who scheduled the call alone. Non-registered guests may not join the call wihtout approval from the Logos Daily coach or team members. Recorded sessions may be shared privately, but not shared or published publicly.
Refunds or Returns: Refunds are available if the session is cancelled within 48 hours of the scheduled coaching call.
Reschedule: Excluding "no shows" (if a customer does not show for their scheduled appointment), sessions can be rescheduled as there is need and availability. Please contact your coach or email team@logosdaily.com to reschedule or cancel your coaching session.
Tip: When in doubt, please do not hesitate to contact our team by either using our website chat option when we are online or by emailing team@logosdaily.com and someone will respond to you as soon as possible—usually within the next day or two!
At LogosDaily.com, we are committed to protecting the privacy of our users. This Privacy Policy explains what information we collect and how we use it. By using our website, you consent to the collection and use of your information as described in this Privacy Policy.
Information Collection and Use
We collect personal information from our users when they register for an account or subscribe to our newsletter. This information may include name, email address, and other contact information. We use this information to provide users with personalized content and to communicate with them about our services.
We also collect non-personal information about our users, such as their browsing history and usage data. We use this information to improve our website and to better understand the preferences of our users.
Cookies and Tracking Technologies
We use cookies and other tracking technologies to improve the functionality of our website and to better understand how our users interact with it. Cookies are small text files that are placed on your computer by websites that you visit. They are used to remember your preferences and to track your browsing history.
You can choose to disable cookies or to receive a notification when a cookie is set by changing the settings on your browser. However, please note that disabling cookies may limit your ability to use certain features of our website.
Sharing of Information
We do not share personal information with third parties for their marketing purposes without your consent. We may share personal information with service providers who assist us in operating our website or conducting our business. These service providers are contractually prohibited from using your information for any other purpose.
We may also disclose personal information if required to do so by law or in the good faith belief that such action is necessary to comply with legal processes, to protect the rights or property of LogosDaily.com or its users, or to prevent harm to anyone.
Security
We take reasonable measures to protect the information we collect from loss, misuse, and unauthorized access, disclosure, alteration, and destruction. However, no method of transmitting or storing electronic information is completely secure, and we cannot guarantee the absolute security of any information.
Changes to this Privacy Policy
We may update this Privacy Policy from time to time to reflect changes in our practices or in the law. We will notify you of any material changes by posting the updated Privacy Policy on our website and by updating the "Effective Date" at the top of this Privacy Policy. Your continued use of our website after the effective date of any changes to this Privacy Policy will signify your acceptance of those changes.
Contact Us
If you have any questions or concerns about this Privacy Policy or our information practices, please contact us at team@logosdaily.com.
Our community of curious and devoted Logos users is growing every day and you're invited be a part of action—start by joining the Circle.
Copyright © 2023 Logos Daily, LLC.